Distraction-free authoring and declarative templating
Read Write Doc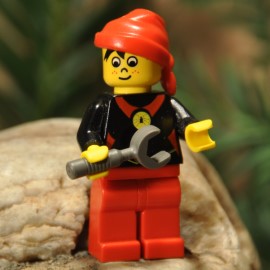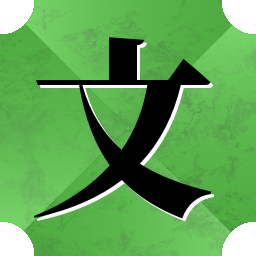 READ WRITE DOC is for authors to capture bigger ideas that need to be refined and distributed in a portable format.
Use cases
RWDOC is a great choice for anyone authoring documents for print or PDF.
RWDOC is ideally suited for anyone creating HTML templates and website pages.
Features
RWDOC uses the same BLUEPHRASE notation as RWNOTE and the rest of the Read Write Tools' Author Series, so compositions can be interchangeably used by any app.
RWDOC has the same distraction free environment as RWNOTE with all the authoring features you expect, plus advanced features to keep you organized:
Hassle-free PDF creation with no external drivers.
Spell-checking with in-document word white lists.
Adjustable writing experience with text editor themes to comfortably match your preferences.
Classic include notation for organizing portions of long documents.
Innovative enclosure notation for sharing common document structures such as headers and footers.
Three viewing modes —

BLUE

PHRASE

, Preview and HTML source.
Search and replace using regular expression pattern matching.
Download
Ready to try it? Just provide a name and email address, where we can send software licensing information and an access key, and you'll get all the benefits of a registered user:
Download READ WRITE DOC for Linux, Mac or Windows now, to get the essential document preparation features you need for print or Web.
Package installation
After downloading the software to your computer, follow these instructions (replacing 1.x.x with the actual version number) to install it.
Windows
On Windows, run the rwdoc-setup-1.x.x.exe installation program and accept or change the default installation folder:

C:\Program Files\Read Write Tools\Read Write Doc
						
Mac
On Mac, double-click on the Read Write Doc-1.x.x.dmg mountable disk image file to make it available, then drag the application icon to the Applications folder. That's it. (The mountable disk image is no longer needed, and can be ejected.)
Linux RPM packages
On Fedora, CentOS, and RedHat use DNF to install the package with this command:

[user@host]# sudo dnf install ~/Downloads/rwdoc-1.x.x-1.x86_64.rpm    
						
Linux DEB packages
On Ubuntu and Debian use APT to install the package with this command:

[user@host]# sudo apt install ~/Downloads/rwdoc_1.x.x-1_amd64.deb
						
Digital Signatures
Each software package from Read Write Tools is digitally signed by the author. This is your guarantee that the package has not been tampered with. When you see this signature, you can be sure the product is a genuine Read Write Tools package.
Mac Signature: Joe Honton (4Z3GR9Y64F)
Windows Signature: Read Write Tools (JOSEPH HONTON)
Activation
You must activate the software after installing it. When you are ready to do this, have your customer number (looks like CN-xxx-yyyyy) and access key (looks like AK-xxx-yyyyy) available. Follow these simple steps:
Start the application by clicking on the desktop icon.
Use the application menu to navigate to ▶ Options ▶ Account...
Paste the customer number and access key into the form and press Save.